Christina G. Richards, M.D., F.A.C.S
General Surgeon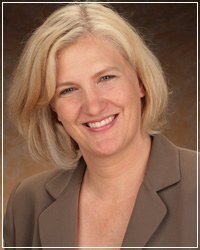 Dr. Christina Richards is a board certified general surgeon with a specialty in laparoscopic surgery. She performs laparoscopic and open gastric bypass procedures, as well as the laparoscopic adjustable gastric banding. She is one of two doctors fellowship-trained in laparoscopic surgery.
Dr. Richards graduated from the University of Wisconsin in 1986, and then went on to receive a Master's in Exercise Physiology at Ohio State University. She received her medical degree from Ohio State University in 1993 and went on to complete her general surgery residency at the Medical College of Wisconsin, where she served as administrative chief resident from 1997-1998 and received the "Outstanding Laparoendoscopic Surgery Resident" award.She went on to complete a fellowship at the University of Washington's Center for Videoendoscopic Surgery.
She has been in private practice since 1999 and is a current member of the American Society of Bariatric Surgeons.She partnered with Salt Lake Regional Medical Center in July of 2004 to open a Surgical Weight Loss Center focused on excellence in patient care both pre- and post-operatively.Dr. Richards has been recognized as a Center of Excellence Surgeon since February 2008.